Creative refueling in the pandemic –
Our short residency series for 2022 at the Jazz Institute
Our societies are entering a phase of exhaustion in the third year of the pandemic. This is especially true for cultural workers and for creative people. We all may need places of retreat and spaces of inspiration that enable creative recharging.
In 2022, the Jazzinstitut Darmstadt will make its premises and professional resources available to jazz musicians for short residencies during five dates. For a few days, they will have the opportunity to make Darmstadt the HOME of their current artistic ambitions and projects. The German word HEIMAT (home) represents a place of origin, for creativity, and new artistic impulses. HEIMAT provides the humus for the growth of creativity.
The selected projects for heimat@jazzinstitut 2022 will focus especially on aspects of gender equity, diversity, and overcoming social inequality — individually and conceptwise. In addition, ideas for cross-genre or cross-art form implementations are to receive special support. We aim to provide exciting musicians with a temporary laboratory for their personal artistic profiling. The Jazzinstitut is a temporary HOME, a place for reflection and at the same time a platform for the further development of their artistic careers.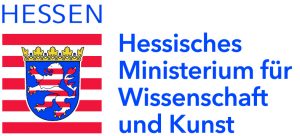 The Ministery for Sciences and the Arts of the State of Hesse and Darmstadt – City of Sciences support heimat@jazzinstitut 2022