[:de]Über drei Jahre arbeitet die Saxofonistin Angelika Niescier inzwischen an ihrem Wunschprojekt, das schon im Mai 2020 und im Mai 2021 nach Darmstadt kommen sollte und jedes Mal wegen der Corona-Pandemie verschoben werden musste. Nun kommt das aufsehenerregende Projekt auch Dank Mitteln aus dem Neustart Kultur-Programm der Bundesregierung endlich zustande.
Seit ihrer zweiten Begegnung mit dem Orang Orang Drum Theatre (OODT) in Malaysia im März 2019 plant Niescier eine intensive musikalische Begegnung mit ihrem deutschen Trio – zu dem  neben der Albert-Mangelsdorff-Preisträgerin Niescier, der Essener Trompeter John-Dennis Renken und der Kölner Bassist Matthias Akeo Nowak gehören – und dem sechsköpfigen Perkussion-Ensemble. ODDT haben sich seit den Anfängen seiner Gründung im Jahr 2014 auf die Erkundung und Erforschung verschiedener traditioneller malaysischer und südostasiatischer Musikinstrumente und Spielstile, wie Gendang, Jidor oder Kompang, mit einem zeitgenössischen Ansatz konzentriert, indem es die Grenzen zwischen Musik, Tanz und Theater aufhebt, die Perkussion-Tradition mit theatralischem Ausdruck bereichert und letztendlich die Wahrnehmung von Kunst im Allgemeinen erweitert.
Ihre sechstägige Residency in Darmstadt ist das erste Zusammentreffen der elf Musiker:innen auf europäischem Boden. Eine intensive Probenphase mit anschließender Weltpremiere bei einem Konzert in der Bessunger Knabenschule wird den großen Auftritt beim moers music-Festival an Pfingsten 2022 vorbereiten.
Angelika Niescier | Altsaxophon, Projektleitung, Komposition
Matthias Akeo Nowak | Kontrabass
John-Dennis Renken | Trompete
Orang Orang Drum Theatre
Chew Soon Heng | Perkussion
Eng Cheah Her | Perkussion
Leow Sze Yee | Perkussion
Lim Jian Ru | Perkussion
Low Wai Kei | Perkussion
Tai Chun Wai | Perkussion
In 2022, the Jazzinstitut Darmstadt will make its premises and professional resources available to jazz musicians for short residencies during five dates. For a few days, they will have the opportunity to make Darmstadt the HOME of their current artistic ambitions and projects. The German word HEIMAT (home) represents a place of origin, for creativity, and new artistic impulses. HEIMAT provides the humus for the growth of creativity.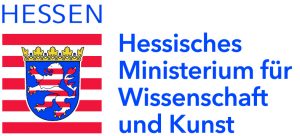 heimat@jazzinstitut 2022 wir gefördert vom Hessischen Ministerium für Wissenschaft und Kunst und der Wissenschaftsstadt Darmstadt[:]