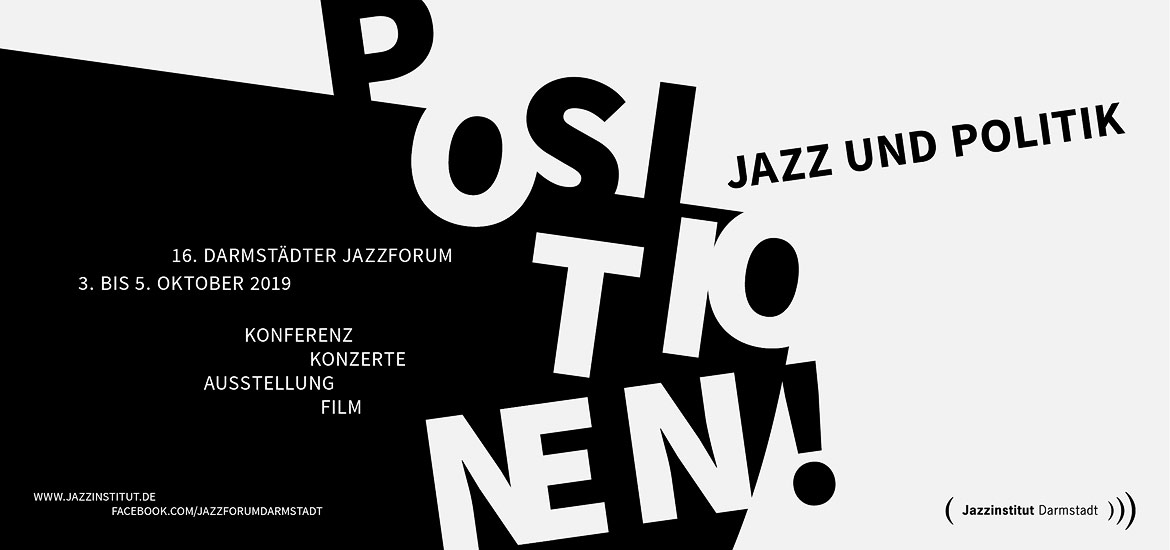 Jazz was often seen as a music of resistance, however with its increasing institutionalization some of this political awareness seems to have vanished. It feels as if musicians are more interested in tackling the technical and aesthetic sides of the music while the audience sits back and compares what it hears with what it knows instead of focusing on the unknown, unexpected and perhaps a bit more complex gaze ahead.
Thus, while in the United States, the birthplace of Jazz, many current projects, be it by Vijay Iyer or Kamasi Washington, sport a political note, musicians in Europe seem to be content with jazz being appreciated as art music. However, at a time when all over Europe the social and political achievements of the past decades are being pushed back by new populist movements, all forms of art must face questions of social responsibility again, whether it's a more conscious position towards climate change, poverty, education, and a global understanding of humanity, whether it's advocating human dignity on all levels, or taking a clear stance against sexism, racism and any other kind of exclusion: "Diversity", says Kamasi Washington, "should not be tolerated, it should be celebrated."
Where, then, do we find such celebration of diversity within contemporary European jazz? How strong is the awareness of musicians for their own political and social responsibility? And why is it that in jazz, the genre with the deepest history of resistance, singing of political justice seems to be looked down upon?
At the 16th Darmstadt Jazzforum we want to ask such questions, in papers, panels, concert lectures, a workshop, an exhibition as well as an ensuing book documentation. We do not think that jazz needs to be converted. Not everything has to be political first. However, as everything will have a political aspect in 2019 as well, we want to talk to musicians, experts, scholars and others about why jazz with its ever-present history of resistance, with improvisation's seismographic ability to capture present-time discourses, should take a first seat within the canon of contemporary music.
The conference part of the Darmstadt Jazzforum will take place from 3-6 October 2019 at Literaturhaus Darmstadt. It will be flanked by concerts, an exhibition and workshops at other venues and thus involve the whole city in our discourse about the political in jazz.
[to be continued soon]
The 16th Darmstadt Jazzforum is funded by the Hessen State Ministry for Higher Education, Research and the Arts and the City of Darmstadt – City of Science and Culture