Conference schedule
(All papers of the 14th Darmstadt Jazzforum – except for the three presentations on the morning of 3 October – will be presented in English.)
FRIDAY, 18 September 2015, 8:30 pm
Opening-Concert at Jazzinstitut
JazzTalk 109 with "Playground"
with Stephanie Wagner (fl), Esther Bächlin (p,voc), Gina Schwarz (b), Lars Binder (dr)
The three musicians Stephanie Wagner (fl-Darmstadt), Esther Bächlin (p/voc-Lucerne) and Gina Schwarz (bs-Vienna) met in 2014 while teaching at during a women's workshop. They found their interplay at the final teachers' concert so stimulating that they decided to form a new ensemble to be enlarged by other musicians whenever necessary.
The original compositions by the three musicians' original complement each other: impressionist, colorful harmonies with a tendency towards darker nuances, entwined and filigreed melodies, airy odd-meter rhythms and bulky grooves – the band explores this rich musical playground with delight and develops the musical ideas in dramaturgical arches. Far from any clichés they create an intelligent collective interplay which alternates with sparkling solos and engulfs the listeners into the creative moment: music between freedom and concentration, pluse and breath!
Stephanie Wagner is one of just a few jazz flutists in Germany. She just recorded her second album with her quintet, "Stephanie Wagners Quinsch"; sie also published a textbook for jazz flute (Schott-Verlag). Esther Bächlin has returned to the contemporary jazz idiom with this project after working in improvisation projects across genres in recent years, including her collaboration with Lauren Newton. The Vienna-based bassist Gina Schwarz has just released her album "Jazzista" on Unit Records and toured with the American drummer Jim Black earlier this year. The drummer Lars Binder is well-known in Germany, having performed with Cécile Verny and the quintet L14,16. He supports and enriches the trio in his nuanced and creative approach.
---
Spontaneous. Female. Genuine
The exhibition Spontaneous. Female. Genuine focuses on four female jazz musicians from different countries, different eras and different stylistic approaches: the American "First Lady of Jazz" Ella Fitzgerald, the German organ virtuoso Barbara Dennerlein, The German-Polish energy saxophonist Angelika Niescier, and the Swiss free jazz pianist Irène Schweizer. The exhibition documents four lives and artistic approaches far from the usual clichés of "female jazz"  – an inviting trip to different scenes of the jazz world shown on photos, in films, covers and posters.
Echibition at the Gallery of the Jazzinstitut from 18 September to 4 December 2015
Opening of the exhibition: Saturday, 19 September 2015
Open MO, TU, TH 10am – 5pm, FR 10am – 2pm
---
with Esther Bächlin, Gina Schwarz, Stephanie Wagner
---
THURSDAY, 1 October 2015
Literaturhaus, Kasinostrasse 3
free and open to the public
1:30 pm
Opening remarks

Gender and Identity
2:00 pm

Wolfram Knauer, Darmstadt, Germany:
Clash of Identities
In his introductory paper, Wolfram Knauer asks about the stereotypes of identity. He looks at different criteria denoting musicians' "identity" and asks in how far they can be found in the music itself or whether perhaps they have become a cultural vocabulary spoken and understood both by musicians, critics and audience while being hard to prove analytically. Knauer categorizes musical features which might represent identity to the listener and reflects both upon the explicit and implicit vocabulary jazz musicians have at their disposal to frame identity.
Wolfram Knauer is a musicologist and the director of the Jazzinstitut Darmstadt since its inception in 1990. He has written and edited more than 14 books on jazz and serves on the board of editors for the scholarly journal Jazz Perspectives. His most recent books are critical biographies of the trumpeter Louis Armstrong (2010) and the saxophonist Charlie Parker (2014). He has taught at several schools and universities and was appointed the first non-American Louis Armstrong Professor of Jazz Studies at the Center for Jazz Studies, Columbia University, New York, for spring 2008.
3:00 pm
Mario Dunkel, Dortmund, Germany:
Sexual Desire, Eroticism, and the Construction of the Jazz Tradition
Mario Dunkel argues that rather than revising the largely masculinist and sexist representations of eroticism in early texts on jazz, jazz writers of the 1940s and 1950s sought to legitimize jazz by entirely denying its erotic appeal. Besides leading to a largely de-eroticized jazz tradition, their de-sexualization of jazz continues to complicate attempts to re-inscribe eroticism into the jazz tradition. Dunkel explores how the de-eroticization of jazz interacted with conceptualizations of gender, and discusses how a reconsideration of jazz's eroticism can actually help to position jazz within the larger narratives of musical history in the 20th century.
Mario Dunkel is a researcher and instructor in Musicology at TU Dortmund University, Germany. He holds a PhD in American Studies, which he completed in 2014 with a thesis on "The Stories of Jazz: Performing America through Its Musical History". His articles and reviews have appeared in American Music, Jazz Research News, Musiktheorie, Popular Music and Society and other publications. His current research interests include the practice and repercussions of transnational music diplomacy as well as the conceptualization and performance of music history in Europe and the U.S.
4:00 pm
Katherine Williams, Plymouth, UK:
'Alright For A Girl' and Other Jazz Myths
Katherine Williams looks at the British saxophonists Kathy Stobart and Trish Clowes to explore how they, representing different generations in jazz history, negotiated their path through the traditionally male jazz environment. She draws upon existing jazz literature and original interviews to explore the challenges and rewards of their gendered and musical environments, offering a reworked narrative of the female role in jazz history.
Katherine Williams is a Lecturer in Music at Plymouth University. She gained her degrees from King's College London (BMus(Hons)), and the University of Nottingham (MA, PhD). Her research specialisms are jazz, gender, popular music, digital cultures, and music and geography, and she has published in many of these fields. She has articles in Jazz Perspectives (2013), Jazz Research Journal (2013), and the Journal of Music History Pedagogy. Her first monograph (Rufus Wainwright), is forthcoming with Equinox in spring 2016, and she is editor and contributor to the Cambridge Companion to the Singer-Songwriter (also forthcoming 2016). Katherine is an active saxophonist, and practices in the idioms of jazz, classical and new music.
5:00 pm
Monika Bloss, Berlin, Germany:
Trouble with Genre and Gender: Female Jazz Musicians and their (Print) Media Representation – Four Examples from Past to Present
Monika Bloss asks how the thinking about women in jazz is being shaped by its coverage through the media. She takes the example of four female musicians, Hazel Scott, Diana Krall, Maria Baptist and Esperanza Spalding, and discusses the way their public representation is shaped by subtle forms of discrimination through both words and photos. She also discusses what actions female musicians can take to change the way in which they are being portrayed by the mainstream or the specialized jazz press.
Monika Bloss has published extensively about pop music and gender. She taught at Humboldt Universität Berlin as well as at the universities in Potsdam, Bremen, Dresden and Oldenburg. In 2010, she held the Aigner-Rollet Visiting Professorship at the Institute for Jazz Research of Art University Graz. Bloss curated the exhibition "SHEPOP – Frauen und Mädchen auf den Bühnen populärer Musik" at the rock'n'popmuseum Gronau in 2013 and organized a conference about gender and popular music accompanying that exhibition.
---
FRIDAY, 2 October 2015
Literaturhaus, Kasinostrasse 3
free and open to the public
9:00 am
Michael Kahr, Graz, Austria:
Chromaticism and Identity in Clare Fischer's Music
Michael Kahr focuses on the pianist and composer Clare Fischer who has developed a highly individual style characterized by voice-leading and chromaticism. He asks about the interrelations between harmonic structures, personal experiences and general socio-cultural matters and how all of these help to describe indicators of Fischer's musical identity.
Michael Kahr (Dr. Mag.Art., MMus, PhD Sydney) is senior lecturer at the Institute for Jazz at the University of Music and Performing Arts in Graz/Austria. He conducted the FWF-funded project Jazz & the City: Identity of a Capital of Jazzand teaches jazz piano. His dissertation on aspects of harmony and context in the music of Clare Fischer at the University of Sydney/Australia was funded by an International Endeavour Research Scholarship by the Australian Government. In 2010 Kahr conducted a research project on the music of Clare Fischer in Los Angeles as a Fulbright Scholar and, subsequently, organized the first International Clare Fischer Symposium at the University of Music in Graz with international presenters such as Bill Dobbins and Brent Fischer. In 2011 he was awarded the Morroe Berger – Benny Carter Jazz Research Award by the Rutgers University. In addition to his academic activities he pursues freelance work as a jazz pianist, composer and arranger.
10:00 am
Yoko Suzuki, Pittsburgh, PA, USA:
Gendering Musical Sound in Jazz Saxophone Performance
Yoko Suzuki focuses on jazz saxophone performance, examining how the instrument's sound, intonation, and performance style are "gendered" in the narrative of her informants, four male and thirty female saxophonists. She asks what exactly is being associated with a masculine performance and what is being perceived as feminine. She suggests that while gender norms in general are constantly challenged and reconstructed, in jazz they seem to be rather stable. She discusses the effect of such gender norms in jazz and how the emergence of female jazz saxophonists in recent years could change them.
Yoko Suzuki earned a Ph.D. in ethnomusicology and a Ph.D. certificate in women's studies at the University of Pittsburgh in 2011. Currently, she teaches jazz history and jazz ensemble at the University of Pittsburgh. She is also an active jazz saxophonist performing in Pittsburgh and New York City.
11:00 am
Ilona Haberkamp, Cologne, Germany:
(Jutta) Hipp Style or Adaption?
Ilona Haberkamp looks at the two musical careers of the German pianist Jutta Hipp, who was considered the most advanced pianist in Germany, male or female, in the early 1950s, and changed her piano style after moving to the United States in 1955 due to the competitive environment in New York. Hipp had developed her personal style through the adaption and imitation of musical role models, and Haberkamp shows by comparing recordings from different periods of Hipp's career that once her life situation changed, so did her piano style.
Ilona Haberkamp studied saxophone in Dortmund and Köln as well as musicology in Münster (M.A.). She teaches at the Dortmund music school and the Jazzakademie, where she heads several jazz ensembles and the big band, but performs with her own musical projects as well. Her current band, Ilona Haberkamp Quartett, played at the Berlin Jazzfest in 2013 performing her "Cool is Hipp is Cool" project. He has been researching jazz in the Soviet Union, the musical style of Paul Desmond, and the art of Jutta Hipp.
12:00 – 2:00 pm
lunch break
2:00 pm
Martin Niederauer, Vienna, Austria:
Male Hegemony in Jazz
Martin Niederauer sees the genre of jazz being dominated by men. However, gender relations in jazz, he argues, cannot be explained merely on account of stereotyping of women or the preponderance of men; it is rather due to a jazz-specific production of masculinity prevailing both among recipients and musicians, in which male-to-male relations in jazz become increasingly important. As a result, it is less a case of the percentage ratio of men and women, but rather the social relations and practices in jazz which pave the way for the prevailing gender relations and through which they are manifested.
Martin Niederauer, Dr. phil, studied Sociology in Trier and Frankfurt am Main. He wrote his doctoral thesis on "Die Widerständigkeiten des Jazz – Sozialgeschichte und Improvisation unter den Imperativen der Kulturindustrie" ("Jazz as social criticism and aesthetic resistance"). Since 2013 he works in a research project at the Institute for Music Sociology at the University of Music and Performing Arts Vienna on the relation between knowledge and artistic practices in art music composing. His further research interests are critical theory, aesthetics, jazz, and empirical social research.
3:00 pm
Joy Ellis, London, UK:
Women and the Jazz Jam
Joy Ellis looks at the jam session as a specific jazz practice which due to its competitiveness seems to have often been considered a predominantly masculine one. She examines prejudices which female musicians might encounter sitting in and, referring to interviews with musicians, both male and female, asks in how far general social changes in today's culture have influenced the acceptance of women playing at jam sessions.
Joy Ellis is a jazz pianist, vocalist and composer based in London. Since appearing on the music scene in 2003 she has performed in the UK, Europe, the USA and Southeast Asia. She achieved a Masters in Jazz Performance at the Guildhall School of Music and Drama, graduating in July 2008. Since then Joy has performed with an array of well-established artists on the UK music scene including Omar Lye-Fook MBE, Nikki Iles and Anita Wardell. This year she is looking forward to the release of her debut jazz album entitled "Life On Land". Joy has a growing portfolio of work as a composer, arranger and orchestrator. In 2012, she was the winner of the BASBWE festival for an original composition for concert wind band due for publication this year. Renowned UK composer Philip Sparke described one of her pieces as "the work of a composer with an original voice and the means to express it."
4:00 pm
Christopher Dennison, New York, NY, USA:
One-Armed Ball Players: The Language of Homosexuality in Jazz
Christopher Dennison finds that stereotypes of gay men as effeminate have been present throughout jazz history, and that some of these stereotypes have become so central to jazz's treatment of homosexuality that even prominent gay musicians seem to believe them. In his paper Dennison examines the language used in discussions of homosexuality in jazz, focusing on the problematic stereotype that is deeply ingrained in jazz culture.
Christopher Dennison has an MA in Jazz History and Research from Rutgers University-Newark. His research interests include language and discussions of jazz. His undergraduate thesis deals with elements of jazz in James Joyce's Ulysses, and his 2015 master's thesis focuses on the role of oral history in the construction of the bebop story, specifically through Ira Gitler's Swing to Bop. Christopher currently works on the NPR program Jazz Night in America.
5:00 pm
Jenna Bailey, Lethbridge, Canada / Sussex, UK:
'Play Like A Man and Look Like a Woman": Exploring the Role of Gender in Ivy Benson's All Girl Band
Jenna Bailey looks at the British bandleader Ivy Benson who managed to keep an all-girl band working from 1940 into the 1980s, a band which would be the starting point for well-known British female instrumentalists such as Barbara Thompson, Deidre Cartwright and Annie Whitehead. Drawing upon interviews with Benson band members, Bailey explores the ways in which gender assumptions influenced the working lives of these women and how, despite being an advocate for female musicians, Ivy herself reinforced long held negative gender stereotypes about women and music by insisting her musicians "play like men" and "look like women".
Jenna Bailey is an historian and a writer. She has her PhD in Contemporary History from the University of Sussex and is currently an Executive Member of the Centre for Oral History and Tradition (COHT) at the University of Lethbridge, Canada and the Visiting Research Fellow for the Centre for Life History and Life Writing Research (CLHLWR) at the University of Sussex, England. Jenna is the author of the best-selling book Can Any Mother Help Me? (Faber) and is currently working on her next book about Ivy Benson's All Girl Band.
20:30 Uhr
Conzert and session at the Jazzinstitut
Jürgen Wuchner Quartet

Thomas Bachmann (ts) – Uli Partheil (p) – Jürgen Wuchner (b) – Ulli Schiffelholz (d)
[The concert originally planned for Friday, featuring Lynne Arriale, Cécile Verny and Grace Kelly, has been canceled.]
Insetad we invited the Jürgen Wuchner Quartett to play at the Jazzinstitut's concert space. After the first set the stage will be open to sit in at a jam session at which we expect a number of conference speakers to join the band. Bring your instrument/s!
This concert / session is free and open to the public.
---
SATURDAY, 3 October 2015
Literaturhaus, Kasinostrasse 3
free and open to the public
9:00 am
Ilka Siedenburg, Münster/Bremen, Germany:
Bigbandklassen: Ein Weg zur musikalischen Identität jenseits von Geschlechterstereotypen?
Ilka Siedenburg looks into the increasing formation of big bands in school education, a typically male-connoted activity (playing jazz) in a typically female-connoted field of action (music class), and the effect of this development on the gender self-image of participating boys and girls. She reports about a pilot study on "doing and undoing gender" in big band classes which tries to identify the gender perception of children and adolescents through their musical preferences and perspectives. [This presentation will be held in German]
Ilka Siedenburg is a professor of music education at the university of Muenster, Germany. After her studies in music education at the University of Oldenburg and the Conservatory of Frankfurt, she worked as a musician and as a teacher in different fields of music education and was a professor of didactics of popular music at the University of Applied Sciences in Osnabrueck. She received a PhD from the university of Oldenburg.
10:00 am
Mane Stelzer, Frankfurt, Germany:
"Für uns war es fremde Musik" – wie junge Instrumentalistinnen zum Jazz finden (oder auch nicht)
Mane Stelzer explores the decision-making process of girls when it comes to taking up instruments, as well as the obstacles they meet trying to collect their first experiences either in pop or jazz bands. Based on interviews with young female musicians, Stelzer explores the divergent musical biographies of young female instrumentalists ad asks how some of them succeed in making a profession out of their passion and others don't. She also asks which aspects of their musical biography qualifies these young women to be accepted at jazz and pop departments of German Musikhochschulen (conservatories). [This presentation will be held in German]
Mane Stelzer is an ethnologist and a freelance editor for the online journal MELODICA issued by Frauen Musik Büro in Frankfurt, Germany, an organization representing, supporting and connecting female musicians. Her focus are interviews with female musicians about their living and working conditions, about the compatibility of family and work or study etc. In 2014 she melodita.de in cooperation with the University of Applied Sciences, a website by and for young female musicians. She teaches at songwriting workshops for girls and performs as a singer/songwriter (www.mane-musik.de).
11:00 am
Nicole Johänntgen, Zurich, Switzerland:
Get the flow and go! Music & Business
Nicole Johänntgen reports about two initiatives she is involved in, SOFIA (Support Of Female Improvising Artists) and HELVETIA ROCKT, both of which try to help female musicians in an environment which is mostly dominated by male decision-makers. Johänntgen explains the need for such initiatives and the outlook for regional, national and international networking and self-marketing, by all of which she and her colleagues aim to change the existing social stereotypes as well as the lack of female role models in the field of jazz and rock. [This presentation will be held in German]
Nicole Johänntgen is a German saxophonist / composer, currently living in Zürich, Switzerland. In 2013 she founded the project SOFIA – Support Of Female Improvising Artists. The pioniering project helps female improvising musicians in today's difficult music business.
12:00 – 2:00 pm:
lunch break
2:00 pm
Sherrie Tucker, Lawrence, KS, USA:
A Conundrum is Woman-in-Jazz: Continual Improvisations on the Categorical Exclusions of Being Included
Sherrie Tucker reflects about the longevity of the "women in jazz" category (analytic, tactical, programmatic, marketing, reception, gatekeeping, advocating, etc.) as a shifting set of gendered and sexed parameters that appear to span the gamut of jazz history. She looks at different approaches towards this and related subjects (Gender in Jazz, LGBTQ in Jazz, Sexuality in Jazz etc.), highlights some of the creative ways in which improvising artists and scholars have worked with and against the conundrum "women in jazz", and asks what it might take to compose more innovative parameters for gender and sex difference in jazz practice and study than inclusion/exclusion, in/out, omission/addition, invisibility/recognition.
Sherrie Tucker (Professor, American Studies, University of Kansas) is the author of Dance Floor Democracy: the Social Geography of Memory at the Hollywood Canteen (Duke, 2014), Swing Shift: "All-Girl" Bands of the 1940s (Duke, 2000) and co-editor, with Nichole T. Rustin, of Big Ears:  Listening for Gender in Jazz Studies (Duke, 2008). She is a member of two major collaborative research initiatives: International Institute of Critical Improvisation Studies and Improvisation, Community, and Social Practice (for which she served as facilitator for the Improvisation, Gender, and the Body research area) both funded by the Social Sciences and Humanities Research Council of Canada. She is a founding member of the Melba Liston Research Collective, a member of the AUMI (Adaptive Use Musical Instrument) research team of the Deep Listening Institute, and founding member of AUMI-KU InterArts, one of six member institutions of the AUMI Research Consortium. She was the Louis Armstrong Visiting Professor at the Center for Jazz Studies at Columbia University in 2004-2005, where she was a member of the Columbia Jazz Study Group. With Randal M. Jelks, she co-edits the journal American Studies. She is one of three Series Editors, along with Deborah Wong and Jeremy Wallach, of the Music/Culture Series at Wesleyan University Press.
3:00 pm
John Murph, Washington, D.C., USA:
Exploring the Queer Overtones of Sun Ra's Outer Space Ways
John Murph discusses examples in which the charismatic pianist, composer and bandleader Sun Ra incorporated homoeroticism and other gay overtones through his expansive multi-disciplinary, idiosyncratic artistic realm, which incorporated music, theatre, film, poetry, dance and street fashion. In a comparative analysis he touches upon iconic gay culture touchstones as drag-queen balls, disco, pageantry, self-invention and self-mythologies as well as some of Sun Ra's lyrics, philosophies, the art of challenging traditional gender, the concept of otherness, and the visual representations through concert and films.
John Murph is a Washington, DC-based music journalist, whose written have been published by JazzTimes, Down Beat, The Washington Post, JazzWise, NPR, The Root and AARP. He was written several articles related to the arts and gay culture, mostly notably JazzTimes' 2010 article, "Rhapsody in Rainbow: Jazz and the Queer Aesthetic." He was also a panelist at Philadelphia's first annual OutBeat Jazz Festival in 2014.
4:00 pm
Christian Broecking, Berlin, Germany:
"Authentic lesbian as I am…" Aspects of Gender, Marginalisation and Political Protests in the Life and Work of Irène Schweizer
Christian Broecking looks at the career of the Swiss pianist Irène Schweizer, an important source of inspiration on the European free music scene since the late 1960s, early 1970s. Drawing upon his ongoing biography project about Schweizer, Broecking reflects about the pianist's commitment to feminist issues and its impact on her art, and he discusses aspects of gender coming up in interviews with fellow musicians, family and friends.
Dr. Christian Broecking, sociologist and musicologist, curated the international conferences "Transatlantic Dialogue on the Societal Relevance of Music" (Heidelberg Center for American Studies, 2012 and 2013). He is the author of several books on African American culture ("Der Marsalis-Komplex") and writes for newspapers as well as for music journals, he also produces radio features. Christian Broecking was the founding program director of Jazz Radio Berlin (1994–1998) and program director of Klassik Radio in Frankfurt (2000-2003). Broecking is a juror at the "Preis der deutschen Schallplattenkritik" and NPR (National Public Radio). He has lectured at the universities of Frankfurt, Heidelberg, Basel, Luzern, Osnabrück and Berlin as well as at the Winterthurer Institut für aktuelle Musik (WIAM). Currently he is a Senior Research Associate at Hochschule Luzern. In 2004 he founded the Berlin based Broecking Publishing House. Among his recent book publicatons: "Gregory Porter: Jazz, Gospel & Soul" (2015).
5:00 pm
Nicolas Pillai, Birmingham, UK:
Watching Men Play: the Erotics of the Hollywood Jazz Film
Nicolas Pillai argues that while Hollywood cinema was structured around a "male gaze" assuming a heterosexual male point-of-view which objectified the female body, Hollywood jazz films like "Young Man With a Horn", "The Benny Goodman Story", "Bird" or "Whiplash" problematized this conception, making the male performing body the object of scrutiny and desire. Pillai suggests that the homosocial scenes of male musical interaction constructs a network of gazes – some mutual, some yearning, some unacknowledged, some hidden – which dramatize musical achievement. It is only in this erotic context, Pillai argues, that musical pleasure can be understood in these films, as texts designed to be consumed by non-jazz listeners.
Dr Nicolas Pillai is a researcher in the Jazz Research Centre at Birmingham City University. His first book Jazz as Visual Culture: film, television and the dissonant image will be published by I. B. Tauris in 2016. Nicolas is a frequent speaker at the National Jazz Archive (London) and in 2014 he organised the New Jazz Conceptions: History, Theory, Practice conference (University of Warwick) and curated the Jazzprojector film season at The Vortex Jazz Club (London). Nicolas currently teaches at the Birmingham Conservatoire of Music.
8:00 pm
Konzert, Bessunger Knabenschule
Tenors of Kalma
with Jimi Tenor (sax), Kalle Kalima (g), Joonas Riippa (dr)
Tenors of Kalma combines jazz with electronic pop music in a new way. Sun Ra meets Kraftwerk here.
Jimi Tenor and Kalle Kalima have made music together for ten years and now they are breaking ground in a new trio with Joonas Riippa on drums. Jimi Tenor has never settled for the traditional role of a pop artist. He is known as a musician whose work lies beyond current trends although he has also written hits like "Take me Baby". He is at home in front of the crowd gone wild, wearing a glittering self-­designed costume and a flowing cape, holding a self made noise-producing device. Kalle Kalima is a Berlin-based Finnish jazz guitarist who mixes elements of jazz and rock in a unique way. He has played a.o. with Jazzanova, Jason Moran, Jim Black, Greg Cohen, Anthony Braxton, Tony Allen, Leo Wadada Smith, Michael Wertmüller and Marc Ducret. Kalima is also known of his bands Klima Kalima and K-18. Joonas Riippa is one of the most important drummers in Finland today working with renowned musicians like Mikko Innanen, Verneri Pohjola, Teemu Viinikainen, Seppo Kantonen and Joonatan Rautio.
Tickets: www.knabenschule.de
---
MONDAY, 5 Oktober 2015, 8:30 pm
Closing-concert at the Romanfabrik Frankfurt/Main

"Playground"
with Stephanie Wagner (fl), Esther Bächlin (p,voc), Gina Schwarz (b), Lars Binder (dr)
Tickets: www.romanfabrik.de
---
Please find the Darmstadt Jazzforum on Facebook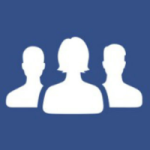 "GENDER_IDENTITY" is hosted by the Jazzinstitut Darmstadt, a cultural institution of the City of Science Darmstadt.
The 14. Darmstädter Jazzforum is fonded by the Kulturfonds Frankfurt Rhein-Main, the  Hessischen Ministerium für Wissenschaft und Kunst and the jubilee-foundation of the Sparkasse Darmstadt.
hr2 Kultur, JAZZTHETIK and MELODIVA are media partners of the 14. Darmstädter Jazzforums
We are co-operating for the 14. Darmstädter Jazzforums with the "Frauen machen Musik e.V.", the Kulturzentrum Bessunger Knabenschule, WAGGONG Frankfurt e.V., the Centralstation Darmstadt and the Romanfabrik in Frankfurt/Main