Conference, 28 – 30 September 2017
Concerts, exhibition (September / October 2017)
In the centenary of jazz – the recordings of the Original Dixieland Jass Band from 1917 are often cited as the first jazz recordings ever – the Darmstadt Jazzforum conference looks at the pitfalls of jazz historiography, which often relies on myths and legends that distort what is even more important: the multi-perspectivity of a music which is being created not only by great masters, but certainly by many individualists.
In all of this, the 15th Darmstadt Jazzforum does not plan to re-write jazz historiography. During the international conference, during concerts and an exhibition, however, we hope for a lively discussion about how our understanding of the music, its history and its aesthetic has been shaped. We see jazz as a music with a history of more than a hundred years, and we know that it's much more complex than history books usually tell us. Our objective is to unravel some more of this complexity, even though we know that we will only be scratching at the surface.
— — —
Conference/Short Overview
"Jazz @ 100. An alternative to a story of heroes"

On Thursday we will look at the perception of jazz history, its heroes and the places where it develops. For his book "American Jazz Heroes" the photographer and journalist Arne Reimer visited musicians in their personal homes, received intimate insights into their lives, and reflects about the difference between reality, self- and outside perception.  Nicholas Gebhardt reflects on Alan Lomax's Library Of Congress recordings of Jelly Roll Morton in 1938 and connects them to broader issues in historiography, especially the relation between narrative, memory and the cultural imagination. Katherine  M. Leo ends the first day of the conference looking at the Original Dixieland Jazz Band whose recording of "Livery Stable Blues" and "Dixieland Jass Band One-Step" from 26 February 1917 is often cited as the first jazz record ever, and uses court documents for copyright lawsuits as well as a critical reading of the music's reception to set the different narratives in perspective which the record evoked.
Six papers on Friday will focus on the changing perspectives on jazz and its history.  Klaus Frieler reports about an attempt to tell jazz history not just through a mixture of biographical, social and cultural context and musical characterizations but by using a computer-based analysis tool to approach solo improvisations. Andrew Hurley reads the different editions of Joachim Ernst Berendt's influential "Jazzbuch"  (The Jazz Book), focusing on the author's changed and changing attitudes and using this example to describe different methods of narrative formation. Tony Whyton discusses the influence of local and often very personal memories of musicians or promoters on the discourse about jazz as a trans-national practice. Mario Dunkel reads Darcy James Argue's Secret Society as a attempt of imagining an alternative kind of jazz history and thus making room for a history of jazz as a story of both realized and unrealized potentialities. The pianist and composer Orrin Evans talks about jazz as a current and relevant art form as well as about (African-)American identity of the music in the context of a more and more complex global network.  Krin Gabbard looks at the film "Syncopation" from 1942 in order to ask how "new jazz studies" approaches can help analyze racial and economic ideologies and to emphasize the importance of not only concentrating on the (mostly male) heroes of the music.
The papers on Saturday will deal with the issue of major narratives in jazz, how it is being influenced by the music industry, how musicians have the power to change the historical narrative which involves them directly, and how all of such discourses influence the perception of the public. Wolfram Knauer looks at specific places where jazz is being performed, and asks about the effect of such often iconic venues with the music, the musicians, the jazz scene(s) and the public perception of the music. Oleg Pronitschew looks the increasing institutionalization of the German jazz scene during the last 40 years, discussing selected case studies and asking for its effect on the public image of the music. Rüdiger Ritter examines the idea of "jazz giants" in East and Central Europe and finds that myth in jazz can be a productive element and an artistic prison at the same time. Karen Chandler describes the influence of Gullah and Geechie culture on the coastal region of South Carolina and argues that a representation of jazz history along clear geographical centers can distort the much more complex notion of jazz as a musical as well as social practice. Scott DeVeaux revisits the birth of bebop, which provided the ideology for much of modern jazz, but asks us to reconsider whether the choices made by musicians in the 1940s should still govern contemporary music-making. Nicolas Pillai ends the 15th Darmstadt Jazzforum with a look at the representation of Miles Davis across different media, asking in which ways the late Miles created impact beyond his music.
---
Conference/Lecturers and Timetable
"Jazz @ 100. An alternative to a story of heroes"
Thursday, 28 September 2017

2:00pm
Opening remarks
2:30pm
Arne Reimer, Germany
My Encounters with "American Jazz Heroes"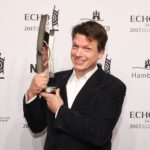 For his two coffee-table-sized books "American Jazz Heroes", Arne Reimer visited older American jazz musicians at home, covering artists whose career proved to be financially successful as well as such who live under economically unstable conditions. At the Darmstadt Jazzforum Reimer asks how musicians deal both with the gap between their self- and their media perception, how they handle a lack of recognition or the fact that the most creative and successful part of their career might be long past. At the same time he reflects about his own approach as a photographer and journalist whose focus on these musicians will put them back into some sort of spotlight and thus create its own, new narrative about them.
Arne Reimer studied photography at the Academy of Fine Arts in Leipzig, Germany (HGB) as well as at Massachusetts College of Art in Boston, MA. He has taught for six years at the Academy of Fine Arts in Leipzig. His photos have been widely published; his two books "American Jazz Heroes" published in 2013 and 2016 have been praised and won several prizes, among them an 2017 Echo Jazz special award. Reimer also works as a curator and freelance photographer for magazines (Jazz Thing) and record companies (ECM Records).
3:30pm
Nicholas Gebhardt, England
Reality Remade: Historical Narrative and the Cultural Imagination in Alan Lomax's Mister Jelly Roll
Nicolas Gebhardt looks at one of the first autobiographical documents on jazz, Jelly Roll Morton's interview for the Library of Congress from 1938 and asks about the different perspectives reflected within this material: Morton's view of his own role during the early history of the music, Alan Lomax's editorial decisions and thus interpretation of the excerpts which he selected for the book "Mister Jelly Roll", and our own approach as jazz researchers contextualizing musicians, their music, their living and working conditions in order to gain a more nuanced description of jazz history.
Nicholas Gebhardt is Professor of Jazz and Popular Music Studies at Birmingham City University in the United Kingdom. His work focuses on jazz and popular music in American culture, and his publications include Going For Jazz: Musical Practices and American Ideology (Chicago), The Cultural Politics of Jazz Collectives (Routledge) and Vaudeville Melodies: Popular Musicians and Mass Entertainment in American Culture, 1870-1929 (Chicago). He is the co-editor of the Routledge book series, Transnational Studies In Jazz and the forthcoming The Routledge Companion to Jazz Studies.
4:30pm
Katherine M. Leo, USA
The ODJB at 100: Revisiting Essential Narratives and Victor 18255
Katherine  M. Leo examines the self-portrayal as well as the public image of the Original Dixieland Jazz Band whose "Livery Stable Blues" and "Dixieland Jass Band One-Step" from 26 February 1917 often are called jazz history's first recordings. She discovers that the band's critical and public reception often is being reduced to this recording from 1917 and pleads for a more nuanced discussion not just of the music but also of the narrative which was attached to the ODJB over the last 100 years. Among the sources she uses for this reconsideration are court documents for copyright lawsuits  about exactly these two tunes.
Katherine M. Leo is an Assistant Professor in Musicology/Ethnomusicology at Millikin University, in Decatur, IL. Her research explores the intersection of American legal and music histories, with specific emphasis on early-twentieth-century popular musics. Having recently received her Ph.D. (2016) and J.D. (2015) from Ohio State, Katherine's dissertation examined the history and nature of musical expertise in federal copyright litigation, while her masters' research focused on notions of authorship surrounding the ODJB. Katherine has notably presented papers for the American Musicological Society and the Society for American Music, and will soon be published in the Journal of Music History Pedagogy.
— — —
Friday, 29 September 2017

9:30am
Klaus Frieler, Germany
A Feature History of Jazz Solo Improvisation
Klaus Frieler reports about an attempt to narrate jazz history not so much by mixing biographical accounts of eminent figures, descriptions of sociological and cultural context and genuine musical characterizations, but through the computer-based analysis of solo improvisations. For this he uses high-quality solo transcriptions from the Weimar Jazz Database as well as an analytical software developed for the Jazzomat Research Project which allows to search for a variety of characteristics such as scalar features, tonal and rhythmic complexity and other parameters. Frieler then discusses how such seemingly objective finds can be useful to describe the creative process and looks at potential future extensions to the project.
Klaus Frieler graduated in theoretical physics (diploma) and received a PhD in systematic musicology in 2008 from the University of Hamburg. He worked as a freelance software developer for several years, before taking up a post as a lecturer in systematic musicology at the University of Hamburg in 2008. In 2012, he spent a brief period at the Centre for Digital Music, Queen Mary University of London. Since autumn 2012, he has been working as a post-doctoral researcher with the Jazzomat Research Project at the University of Music "Franz Liszt" Weimar. His main research interests are computational and statistical music psychology with a focus on creativity, melody perception, singing intonation, and jazz research. Since 2006, he has also been working as an independent music expert specializing in copyright cases. See http://www.mu-on.org for more information.
10:30am

Andrew Hurley, Australia
In and Out: Processes of Inclusion and Exclusion in Joachim-Ernst Berendt's Jazzbuch/Jazzbook, 1953-2011
For German jazz fans the books written by Joachim Ernst Berendt were a major point of reference. Andrew Hurley reads the different editions of "The Jazz Book" from 1953 up to the presently available edition and discovers shifts in narrative perspective and elisions. He discusses what the decisions about which narratives to use (or not) tell us about changing concepts of jazz historiography. In a close reading of "The Jazz Book", Hurley discovers how narratives establish themselves, how alternative readings are suppressed or emerge, and how the quarrel between narratives can change perceptions of apparent reality.
Andrew W. Hurley is Associate Professor in the Faculty of Arts and Social Sciences at the University of Technology, Sydney, where he teaches in the International Studies programme. He is the author of two monographs: The Return of Jazz: Joachim-Ernst Berendt and West German Cultural Change (Berghahn, 2011) and Into The Groove:  Popular Music and Contemporary German Fiction (Boydell & Brewer, 2015)
11:30am
Tony Whyton, England
Wilkie's story: hidden musicians, cosmopolitan connections, and dominant jazz histories
Tony Whyton discovered a box full of memorabilia by a distant family member documenting his connections within the British jazz scene since the mid-1920s. Using this example, Whyton discusses the hidden histories of musicians and the role they play in the ecologies of jazz. Archival materials such as these comment on the inter-relationship between dominant jazz narratives and other cosmopolitan connections. They can enable us to start a conversation about the realities of the jazz world, the connectedness of people in different cultural settings, and the development of jazz as a transnational practice.
Tony Whyton is Professor of Jazz Studies at BCU. His critically acclaimed books Jazz Icons: Heroes, Myths and the Jazz Tradition (Cambridge University Press, 2010) and Beyond A Love Supreme: John Coltrane and the Legacy of an Album (Oxford University Press, 2013) have sought to develop cross-disciplinary methods of musical enquiry. As an editor, Whyton published the Jazz volume of the Ashgate Library of Essays on Popular Music in 2011 and continues to work as co-editor of the Jazz Research Journal (Equinox). In 2014, he founded the new Routledge series 'Transnational Studies in Jazz' alongside BCU colleague Dr Nicholas Gebhardt. Gebhardt and Whyton also edited The Cultural Politics of Jazz Collectives: This Is Our Music (Routledge) in 2015, a collection that explores the ways in which musician-led collectives offer a powerful model for rethinking jazz practices in the post-war period. From 2010-2013, Whyton was Project Leader for the ground-breaking HERA-funded Rhythm Changes: Jazz Cultures and European Identities project (www.rhythmchanges.net), where he led a consortium of 13 researchers working across 7 Universities in 5 countries.
2:30pm
Mario Dunkel, Germany
Darcy James Argue's Uchronic Jazz
Mario Dunkel presents the latest project of composer and bandleader Darcy James Argue as an attempt to investigate an alternative history of jazz by, for instance, asking how big band music might sound if it had stayed popular and incorporated many of the popular genres that have emerged since, including rock, grunge, steampunk, and hip hop. By asking what might have been, argues Dunkel, Argue provides a new perspective on what was, and on what was not, making room for a history of jazz as a story of both realized and unrealized potentialities.
Mario Dunkel is assistant professor (Juniorprofessor) at the Music Department of the Carl von Ossietzky University of Oldenburg. His research interests include transcultural music education, the history of jazz, and the practice of music diplomacy.
3:30pm
Orrin Evans, USA
A Talk with Orrin Evans
As a pianist and composer Orrin Evans who lives in Philadelphia is very much a part of today's New York jazz scene. For the Darmstadt Jazzforum he shares his view of jazz as a relevant art form, talks about improvisation as a road to artistic identity in jazz history, as well as about the changes of jazz from an (African-)American music towards a complex global art form which developed quite varied practices that at times seem to be difficult to subsume under the same term.
Since 1995 pianist and composer Orrin Evans has recorded more than 25 albums as a leader or co-leader and performed on numerous others. He came up in the culturally rich jazz scene of Philadelphia where he still lives although he plays in New York (and elsewhere) on a weekly basis. Evans performs with his trio, his band Tarbaby or his Captain Black Big Band. From early 2018 he will replace Ethan Iverson in the trio The Bad Plus. Orrin Evans will perform a solo piano concert at the Darmstadt Jazzforum on Saturday evening.
4:30pm
Krin Gabbard, USA
Syncopated Women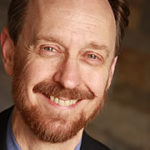 Krin Gabbard picks up discussion of our last Darmstadt Jazzforum in his presentation when he asks, after a close reading of William Dieterle's film "Syncopation" from 1942, how specific representations of jazz and jazz history reflect racial, gender, and economic ideologies.  Unlike virtually every other jazz film of the 1940s, "Syncopation" acknowledges slavery as a crucial element in jazz history.  It is also unique in distinguishing between the economies of black and white jazz bands.  In addition, the film has an unusually ambivalent view of the participation of women in the music's development.  Using the example of "Syncopation", Gabbard argues that the "new jazz studies" can provide a rich conception of jazz histories and how these traditions have been understood.
Krin Gabbard is Professor of Jazz Studies and director of the J-Disc, the jazz discography project at Columbia University. His books include Jammin' at the Margins: Jazz and the American Cinema (University of Chicago Press, 1996), Black Magic: White Hollywood and African American Culture (Rutgers University Press, 2004), and Better Git It in Your Soul: An Interpretive Biography of Charles Mingus (University of California Press, 2016). He is also the editor of Jazz Among the Discourses (Duke University Press, 1995).
— — —
Saturday, 30 September 2017

9:30am

Wolfram Knauer, Germany
Four Sides of a House. How jazz spaces irritate, fascinate, stimulate creativity or become icons
Wolfram Knauer looks at the ideal room for jazz from different perspectives. There are venues with an excellent acoustic, clubs with their own aura (often soaked in jazz history), halls where one can literally hear everything, and others that offer an intimate connection between the artists and their audience. Knauer looks at several examples to speculate about different conceptions of what might constitute an ideal room for jazz. He discusses the involvement of such venues with local and regional scenes, and he asks how changes in the presentation and reception can be both seen as a chance and as a threat to established local activities because (a) they indeed have an impact on the perception of the music, and because (b) new venues will also change the general expectation of the audience in regard to the music they are going to hear.
Wolfram Knauer is the director of the Jazzinstitut Darmstadt since its inception in 1990. He is the editor of Darmstadt Studies in Jazz Research (14 volumes till now, Wolke 1890-2016) has published several books, among them critical studies of Louis Armstrong (Reclam 2010) and Charlie Parker (Reclam 2014). A study of Duke Ellington and his music will be published in 2017 (Reclam). He has taught at several schools and universities and was appointed the first non-American Louis Armstrong Professor of Jazz Studies at the Center for Jazz Studies, Columbia University, New York, for spring 2008.
10:30am
Oleg Pronitschew, Germany
A New Place for Jazz. Insights Into the Historic Institutionalization of German Jazz Music.
Oleg Pronitschew looks at the institutionalization of the German jazz scene during the last 40 years and asks what effect it had on the public image of the music. He describes how jazz was more and more seen as a form of art music and discusses how as a result the aesthetic, social as well as commercial expectations have changed that both musicians, the industry and the audience directed towards the music.
Oleg Pronitschew is an European Ethnologist and PhD candidate at the Christian-Albrechts-University of Kiel. He has studied European Ethnology, Political Science and New German Literature and Media Studies at the CAU Kiel from 2005 to 2011. He was as a lecturer at the Department of European Ethnology in Kiel from 2011 to 2013. Currently he is finishing his PhD project on the topic of jazz/popular musicians as a cultural practice between imagination and valuation. He is a PhD-fellow of the Ernst-Ludwig-Ehrlich-trust in Berlin since 2014.
11:30am
Rüdiger Ritter, Germany
Myths in jazz – artistic prison or productive element? Examples from East and East Central Europe
The history of jazz in Poland and other East European countries was often presented as a succession of national "jazz greats" who could be compared with their US-American counterparts. Thus, the highest praise for a Polish musician might have been to be described as the "Polish Charlie Parker". Rüdiger Ritter asks how such a view of jazz musicians as national heroes influenced the role of jazz as a constitutive moment of Polish national culture. He also discusses a different kind of identification with jazz "myths" in the Soviet Union and in Czechoslovakia where musicians saw jazz as an option to realize one's own aesthetic ideas without seeking out specific role models. The Polish example demonstrates that clinging to the "giant" myth does not necessarily have to be an aesthetic prison, but can offer creative paths to music-making as well – and the Soviet and Czechoslovakian examples show how rejecting the mythical jazz narratives allowed for a maximum of aesthetic possibilities, even though these came with the danger of the music being questioned as to its jazz content. Myths in jazz, then, seem to be a productive element and an artistic prison as well.
Rüdiger Ritter is an expert on Eastern Europe and has published extensively about jazz in countries of the former Eastern bloc. He teaches at the University of Bremen; at the same time he is assistant director of the Museum of the 1950s in Bremerhaven. Ritter was coordinator for the research project "Jazz in the Eastern Bloc", and has written his habilitation dissertation about Willis Conover and the effect of his jazz radio broadcasts.
2:30pm
Karen Chandler, USA
Bin Yah (Been Here). Africanisms and Jazz Influences in Gullah Culture
Music like most cultural expressions is based in regional networks, in the communities in which they serve specific functions. Karen Chandler describes some of the Africanisms which survived in the Gullah and Geechee culture of the coastal region of South Carolina and which strongly influenced the music in Charleston. Jazz history is often told by focusing on clear geographical centers (New Orleans, Chicago, New York, Kansas City, Los Angeles etc.), a narrative that thus blurs the real complexity of a music which, after all, was not just "invented" a hundred years ago but is the result of cultural negotiations between people of different origins in different places and under different conditions.
Karen Chandler is the Director of the Arts Management program at the College of Charleston. She is also Co-Founder/Principal of the Charleston Jazz Initiative (CJI), a multi-year study of the jazz tradition in Charleston and South Carolina. From 2001-2004, she served as director of the College of Charleston's Avery Research Center for African American History and Culture.
3:30pm
Scott DeVeaux, USA
An Alternative History of Bebop
Bebop was a crucial moment in jazz history.  In the 1940s, musicians made choices that separated jazz from popular culture and defined it as a new and distinct genre, one that still governs our sense of jazz today.  Yet, as Scott DeVeaux notes, the assumptions underlying bebop can be reconsidered.  Why should jazz be seen as separate from dance and popular song? Why should jazz audiences insist on hearing instrumental improvisers in isolation, instead of encouraging collaborations with other spheres of pop culture? He will illustrate with examples from contemporary music.
Scott DeVeaux is a nationally recognized jazz scholar whose 1997 book The Birth of Bebop: A Social and Musical History won the American Book Award, an ASCAP–Deems Taylor Award, the Otto Kinkeldey Award from the American Musicological Society, and the ARSC Award for Excellence in Historical Sound Research. He has taught jazz history at the University of Virginia since 1983.
4:30pm
Nicolas Pillai, England
A Star Named Miles: tracking jazz musicians across media
The perception of jazz heroes is influenced by many aspects, music being just one of them. In the final presentation of our conference, Nicolas Pillai looks at the media representation of trumpeter Miles Davis in his later years, and describes "the dissonant image" of his appearances in film, television drama, music videos, fashion magazines and TV advertising. He considers the industry networks which formed Miles' multi-media personality, taking into account the trumpeter's own influence on his public image, discussing gesture, speech and costume.
Nicolas Pillai is the author of Jazz as Visual Language: Film, Television and the Dissonant Image (I. B. Tauris, 2017) and the co-editor of New Jazz Conceptions: History, Theory, Practice (Routledge, 2017). With Tim Wall and Roger Fagge, he is preparing an edited collection on late Miles Davis. He has published work on jazz and film in The Soundtrack journal and Darmstadt Studies in Jazz, 14. He is currently working on chapters for The Routledge Companion to New Jazz Studies, The Routledge Companion to Popular Music History and Heritage and The Oxford History of Jazz in Europe.